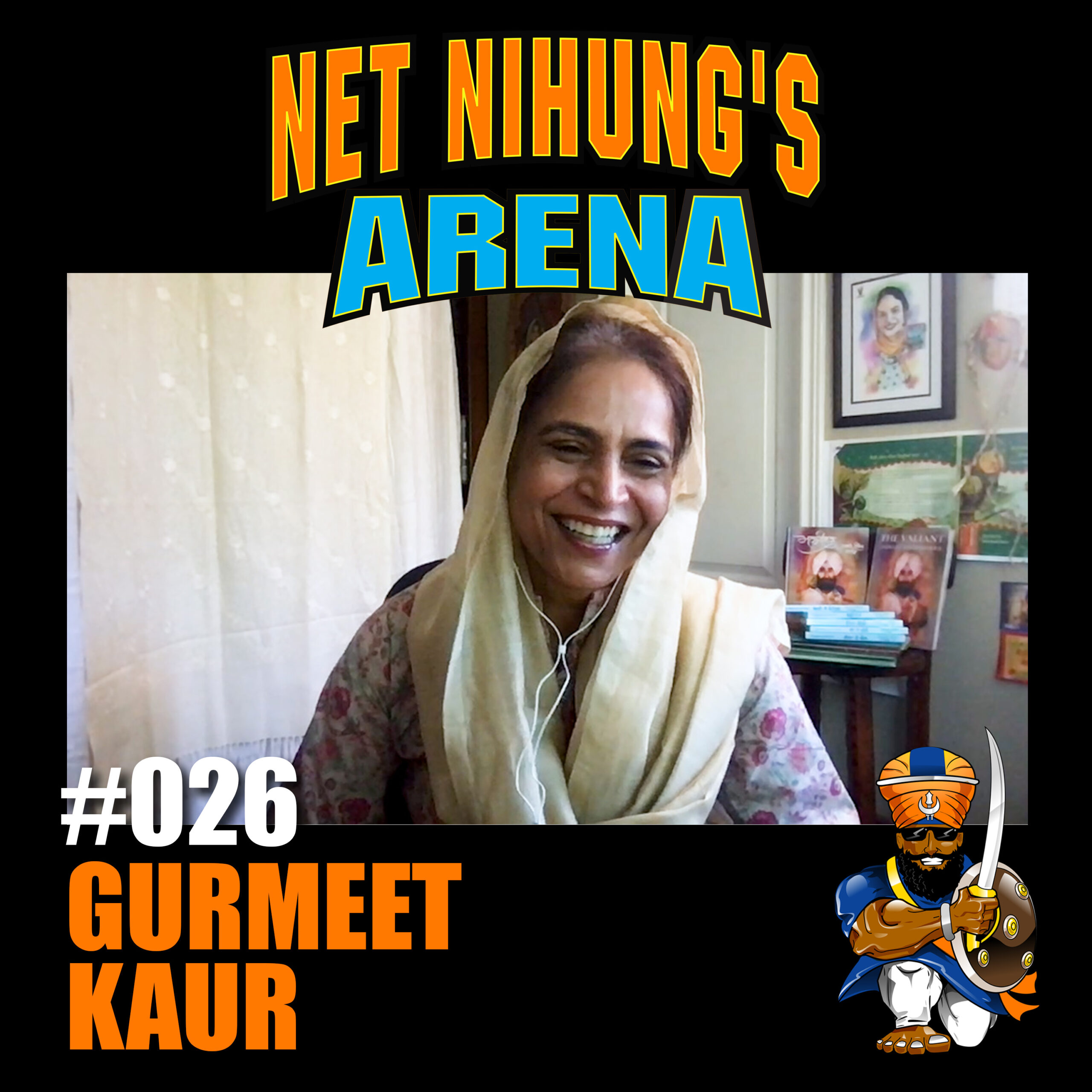 Net Nihung's Arena: Episode #026 – Gurmeet Kaur – Folktales of Punjab
In episode #026 of the Net Nihung's Arena, Mandheer Singh speaks with Gurmeet Kaur, Storyteller, Author & Teacher. She wrote the Fascinating Folktales of Punjab children's books and also is the author of The Valiant: Jaswant Singh Khalra.
Gurmeet Kaur decided to print high quality children's book. The binding, covers, pages, illustrations, print, etc are all unmatched. Her storytelling and thoughtfulness behind her work is next level. Her books are bilingual (English & Punjabi). Her series of Fascinating Folktales of Punjab also have audio versions available at https://folktalesofpunjab.com/audio/. Using the audio book version, you can read along and improve your pronunciation and Punjabi reading skills.
Our mission here at the Net Nihung's Arena is to highlight Sikhs from around the world by showcasing their professions, passions and perspectives through sharing ideas and entertaining discussions for the benefit of the Sikh Panth.
Guest Info:
Facebook – @FolktalesofPunjab
Instagram – @pippalorg
Website – https://www.folktalesofpunjab.com
Email – info@folktalesofpunjab.com
Here are the ways to work with us here at the Net Nihung's Arena:
⚡️BE A GUEST: Sign-up to be a guest on the podcast.
⚡️SHARE: Share the podcast with friends and family.
Connect with Mandheer Singh on Social Media:
Instagram: @netnihung
Twitter: @netnihung
Facebook: @netnihungsarena
Website: http://www.netnihung.com/
Chapters:
00:00:00 Intro
00:00:36 Welcome
00:01:21 Background
00:08:55 Teaching & Learning Punjabi
00:19:37 Why write these books?
00:27:12 Making Quality Books
00:30:58 Funding
00:35:57 Importance of Punjabi
00:41:04 The Valiant: Jaswant Singh Khalra
00:52:36 Documenting Disappearances
01:02:31 Pippal.org
01:05:59 Facing Resistance
01:11:06 Preserving Kartarpur
01:20:25 Guru Nanak's Real Estate
01:35:08 Wrapping Up
01:37:57 New Book Coming
01:42:33 Conclusion
01:43:35 Outro
QUESTION — Have a suggestion for a guest in the Net Nihung's Arena?
Post in the comments section of this video!
Subscribe to the Net Nihung's Arena: https://www.youtube.com/channel/UCsSL…
——— Gear Used To Create This Podcast ——-
Panasonic Lumix G7
Shure SM7b
CloudLifter
Motu M4 Sound Interface
Elgato HD60 S Capture Interface