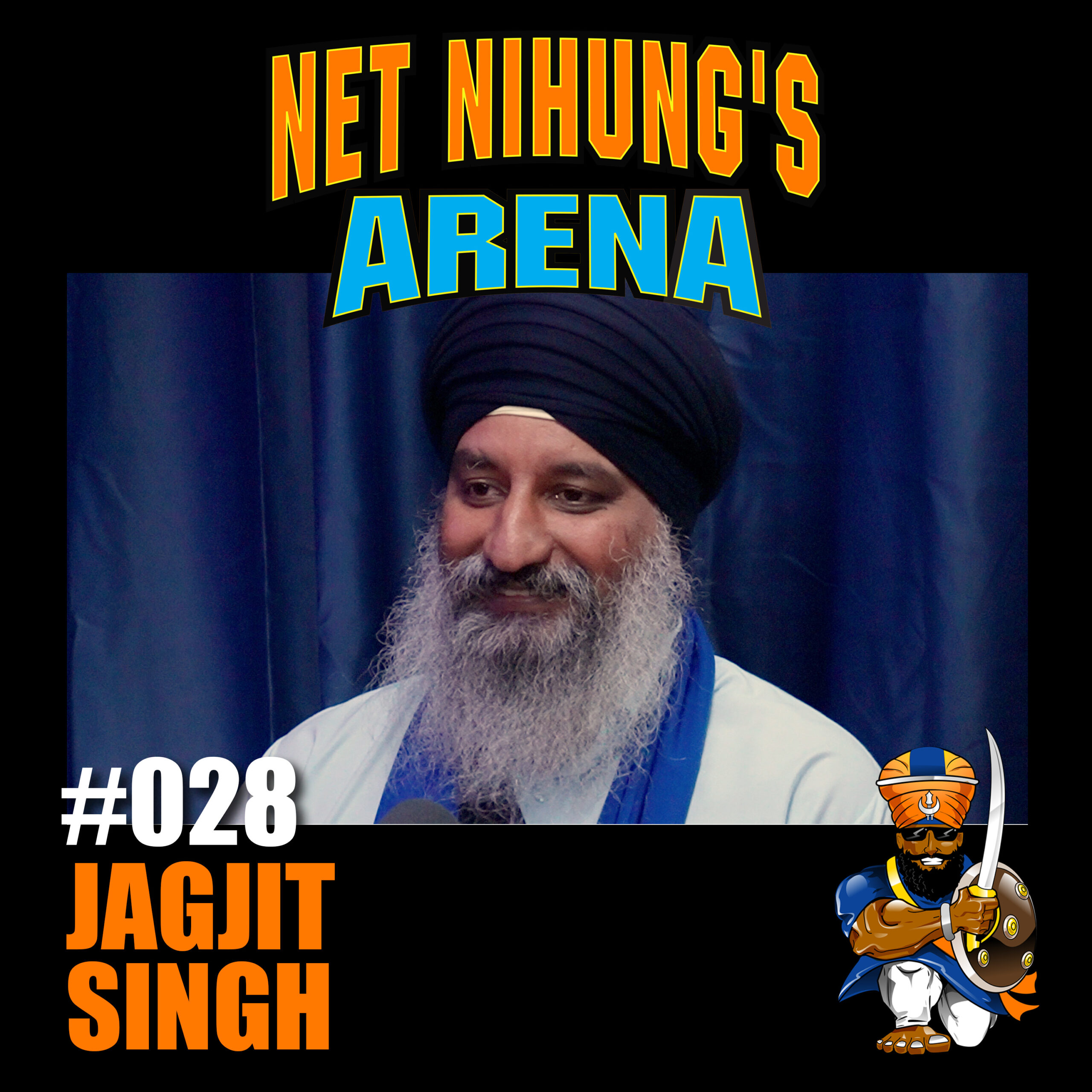 In Episode #028 of the Net Nihung's Arena, Mandheer Singh speaks with Jagjit Singh UK, a speaker on Sikh issues and presenter of the Sikh Parenting Course. Jagjit Singh is involved with Khalsa Foundation, Share Charity, World Sikh Parliament and is a well respected speaker at many camps. His background and insights help bring the Gurus' message to the youth by providing Sikhi Parchar in English, as well as in Punjabi.
Our mission here at the Net Nihung's Arena is to highlight Sikhs from around the world by showcasing their professions, passions and perspectives through sharing ideas and entertaining discussions for the benefit of the Sikh Panth.
Guest Info:
X (formerly Twitter) – @jagjitvaheguru
Instagram – @jagjitvaheguru
Facebook – https://www.facebook.com/jagjitvaheguru
Here are the ways to work with us here at the Net Nihung's Arena:
⚡️BE A GUEST: Sign-up to be a guest on the podcast.
⚡️SHARE: Share the podcast with friends and family.
Connect with Mandheer Singh on Social Media:
Instagram: @netnihung
Twitter: @netnihung
Facebook: @netnihungsarena
Website: http://www.netnihung.com/
QUESTION — Have a suggestion for a guest in the Net Nihung's Arena? Post in the comments section of this video!
Subscribe to the Net Nihung's Arena: https://www.youtube.com/channel/UCsSL…
——— Gear Used To Create This Podcast ——-
Sony ZV-E10 x2
Shure SM7b x2
CloudLifter x2
Rode Podcaster Pro