Dr. Ravinder Singh talks about how he got into camping and some of his most extreme stories.
Subscribe to Our Mailing List
To receive ongoing updates and notifications on new episodes, please sign up to our Newsletter and we'll make sure to keep you in the loop!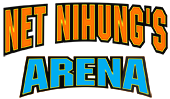 A Sikh podcast highlighting Sikhs and their passions, professions and perspectives. 
© All rights reserved. Developed by NetNihung.com